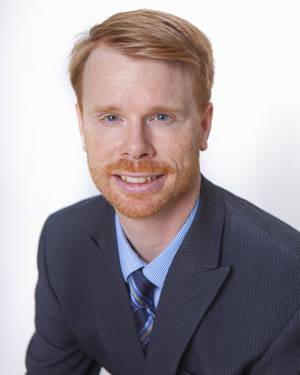 Steven Craft, Ph.D., P.Eng.
Dr. Steven Craft has worked on wood structures and fire safety for the last 17 years. First as a researcher with Carleton University and FPInnovations in the fire resistance of wood structures, and for the last 7 years as a consultant helping architects and engineers find fire-safe solutions to build innovative structures, many of which require alternative solutions to satisfy the applicable building code.
Dr. Craft is an Adjunct Professor in the Fire Safety Engineering Program at Carleton University.  He has an undergraduate degree in Forest Engineering from the University of New Brunswick and a PhD in Fire Safety Engineering from Carleton University. He is active in codes and standards development. Dr. Craft is  Chair of the ULC S100a Fire Test Committee and is on the Technical Committee for the Canadian Wood Design Standard, CSA O86, where he Chairs the Task Group on Fire Resistance.
Dr. Craft has worked with the wood industry on critical issues such as the performance of adhesives in engineered wood products when exposed to fire; the introduction of fire resistance design into the Canadian Wood Design Standard, CSA O86; and the development of design criteria for the fire resistance of Cross-laminated Timber.
A copy of Dr. Craft's CV can be found here.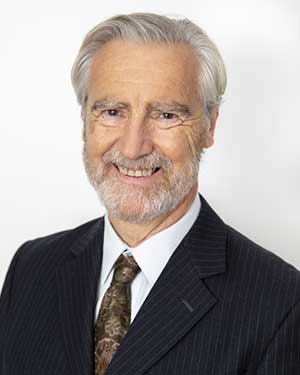 Jim Mehaffey, Ph.D.
Dr. Jim Mehaffey has been active in the fire protection community since 1980. From 1980 to 1987, he was a research scientist at the National Fire Laboratory of the National Research Council of Canada where he developed fire models to describe the growth and severity of building fires. He also conducted a series of full-scale room-fire experiments to validate the models. From 1988 until 2009, he was a research scientist at Canada's national wood products laboratory, FPInnovations, where he modelled the fire performance of wood-frame assemblies and developed design tools to deliver performance-based fire-safety design. From 1993 to 1997, he was seconded to the University of British Columbia, where he was Director and Associate Professor in the Fire Protection Engineering Program. Since 2000, he has been an Adjunct Professor and Lecturer in the Fire Safety Engineering Program at Carleton University. Over the years, Dr. Mehaffey has been involved in a number of fire investigations involving large-loss fires. He has also been active in domestic and international codes and standards.
A copy of Dr. Mehaffey's CV can be found here.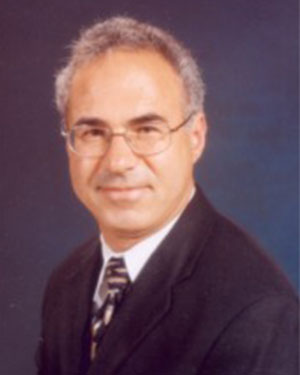 George Hadjisophocleus, Ph.D., P.Eng., FSFPE
Prof. George Hadjisophocleus has been involved in fire safety research and engineering for over 25 years. He has spent 12 years as a Research Officer and Group Leader in the Fire Research Program of the National Research Council of Canada before moving to Carleton University in 2001 to become the holder of the prestigious NSERC/FPInnovations Industrial Research Chair in Fire Safety Engineering. At Carleton University, Dr. Hadjisophocleus started a graduate program in Fire Safety Engineering, developed world-class full-scale fire research facilities, and now leads a team of 15 graduate students, two technicians and a post-doctoral fellow. His research areas include: the development of a fire risk analysis model; full-scale testing and computer modelling to study the behaviour of timber connections and HSS steel connections in fire; atrium smoke management; design fires; fire suppression in tunnels; and the measurement of the heat release rate of train cars using full-scale testing. He holds a Ph.D. degree in Mechanical Engineering from the University of New Brunswick and he is the author of over 150 publications in the above research areas. Dr. Hadjisophocleus is a Fellow of the International Society of Fire Protection Engineers (SFPE), the Coordinator of CIB Commission W14 on Fire, a member of the National Fire Protection Association (NFPA) and the International Association for Fire Safety Science (IAFSS), and a Registered Professional Engineer in the Province of Ontario.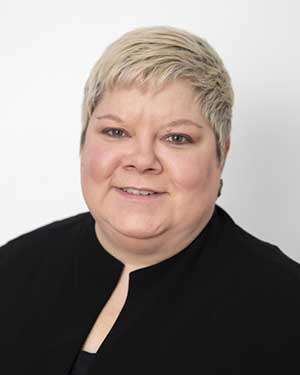 Ineke Van Zeeland, M.Eng.
Ineke Van Zeeland is a fire protection specialist with over 20 years of experience in fire protection engineering, particularly in the areas of codes and standards development, material and product fire testing and certification, and fire research. She spent 15 years at the Canadian Wood Council in a variety of roles, including most recently as Senior Manager, Codes and Standards – Fire & Acoustics, where she actively participated in many fire research and testing projects that has supported many recent code and standards changes. Her extensive codes and standards work includes participating in the national Canadian code process as a member of the Standing Committee on Fire Protection and working on numerous task groups under the National Building Code Standing Committees. She was also the primary author of the initial package of prescriptive code change proposals to allow for the construction of tall wood buildings of mass timber construction that is expected to be added to the 2020 NBC. She has a Master of Engineering degree and an undergraduate degree in Civil Engineering, both from Carleton University.  She previously was a Senior Project Engineer at the San Antonio, Texas fire testing laboratory of Intertek's North American Building Products Division.
A copy of Ineke Van Zeeland's CV can be found here.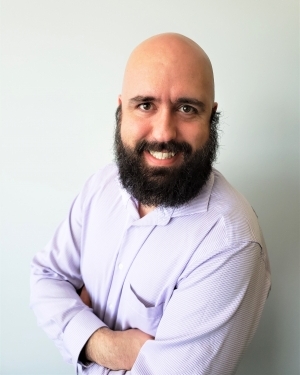 Richard Michels, M.A.Sc., P.Eng.
Richard Michels is a fire safety engineer with 9 years of experience in fire protection engineering and code consulting. Richard has extensive experience in various aspects of code consulting including technical analyses; code reviews, reports and audits for new and existing buildings; and the development of alternative solutions. He has been involved in projects for over 40 high-profile and high-rise buildings across Canada, including government and office buildings, assembly buildings, residential buildings and industrial buildings. Richard is also experienced in fire modelling, egress analyses, fire safety planning, fire hazard analyses, and engineering judgments.  His experience also includes the application of codes and standards as they relate to barrier-free accessibility.
Richard has a Master of Applied Science degree in fire safety engineering and a Bachelor of Civil Engineering from Carleton University and is a licensed Professional Engineer in Ontario. He is currently a Director at Large of the Society of Fire Protection Engineers National Capital Region Chapter.
A copy of Richard Michels' CV can be found here.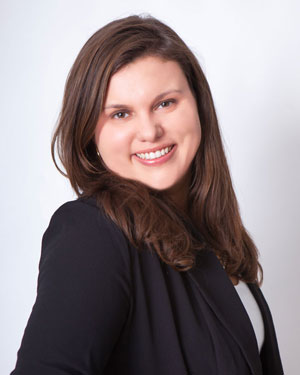 Olivia Craft
Olivia Craft is a Communications Specialist with 15 years experience in Communications, Copy Writing, Fundraising, Administration and Project Management. Her work experience, leadership skills and international background make Olivia an asset to the CHM team. Olivia's passion is building community and bringing people together. She holds a Masters Degree from Carleton University and an Honours Environmental Science Degree from Queen's University.